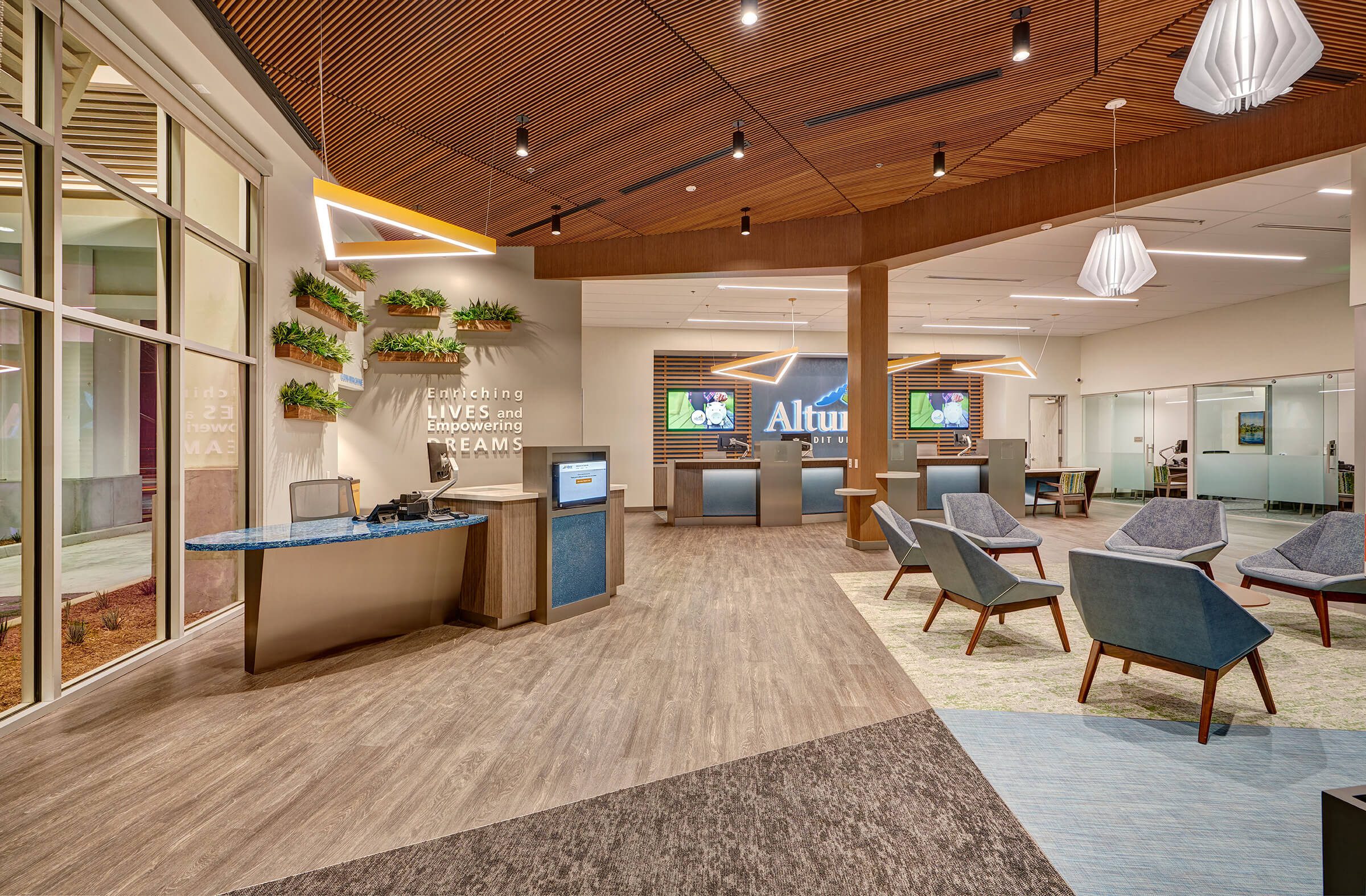 View Gallery
Elevating Style
Eastvale, CA
Altura Credit Union planned to open a flagship branch in the affluent area of Eastvale, California. While Integrated Builders Group had become acutely familiar with the credit union's distinct brand style as a result of seven previous collaborations, this new location called for a stunning, high-end interpretation.
Altura Credit Union wanted to maintain a cohesive look that was consistent with their other branches, while elevating design elements to set it apart. Authentic wood finishes on the ceilings, walls, and planters offer a natural warmth balanced by sleek, high-end glass wall systems. An interior greeter station makes walk-in visitors feel welcome, while drive-through and walk-up ATMs provide added convenience for members.
The striking design and flawless execution of the Eastvale branch are especially impressive considering the project's tight turnaround and external challenges. With only three months to complete construction, combined with supply chain and pandemic obstacles, our design and project teams relied on thorough planning and close communication in order to achieve objectives.
Integrated Builders Group completed the project by the target date and came in under budget, thanks to our time-tested process that efficiently addresses each critical aspect of design and build to ensure a trusted partnership with every client.