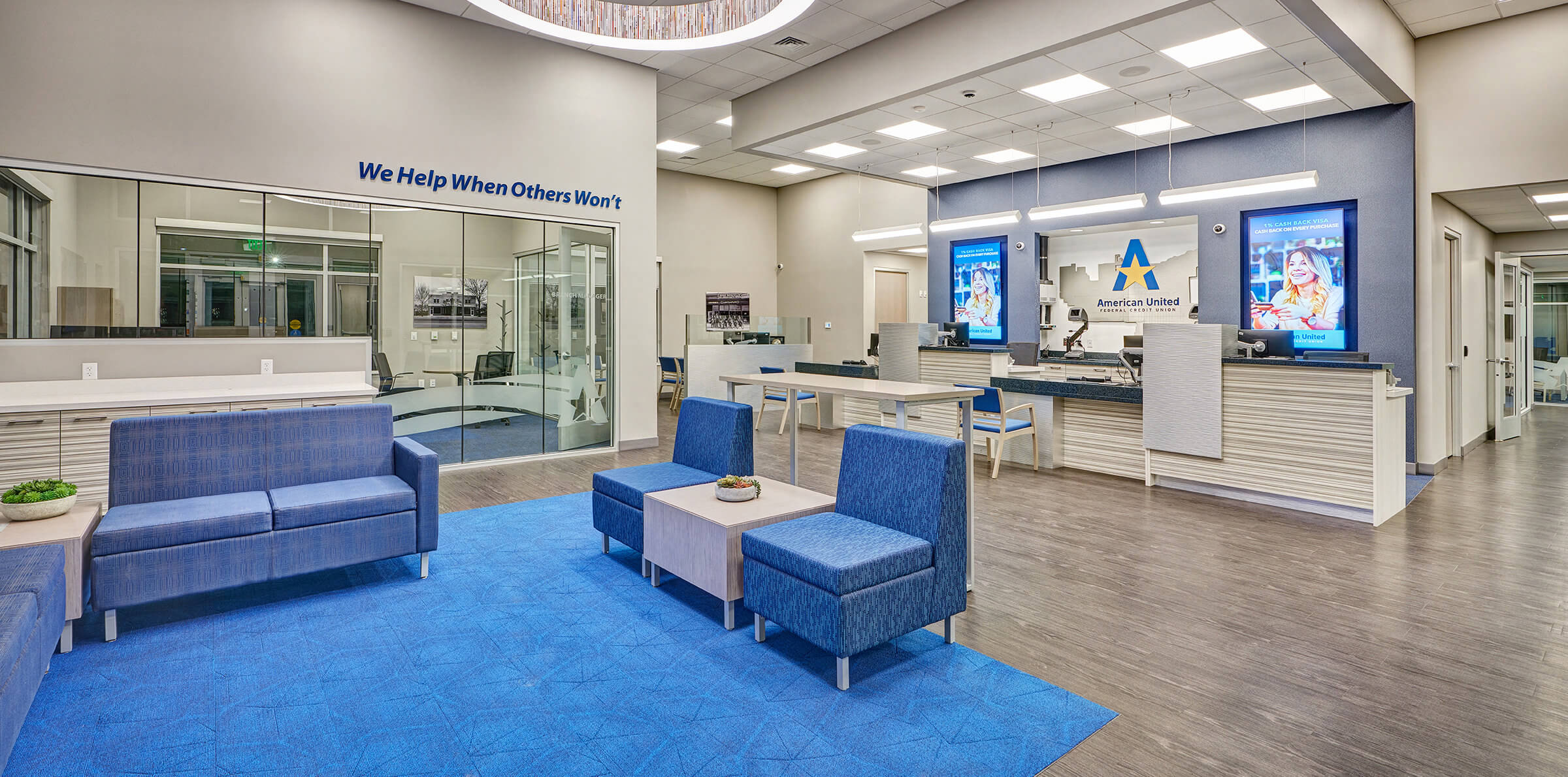 View Gallery
Balancing Substance & Style
Salt Lake City, UT
A strong presence in Salt Lake City, Utah, is essential for American United Federal Credit Union (AUFCU). The city serves as a central location for the credit union's business operations and existing client markets. Fortunately, they have an established, well-situated branch on Main Street.
Unfortunately, the building had grown tired, outdated, and no longer able to meet modern demands for technology and sustainability. AUFCU wanted to keep this prime location, yet create a modern, inviting space that delivers both aesthetics and functionality for members and employees.
AUFCU turned to Integrated Builders Group for a full-scale renovation, including opening the retail area for improved personal contact, integrating staff offices, and incorporating hoteling spaces for mobile business development employees.
While we hoped to keep much of the existing framing, foundation and slab, significant structural failings were uncovered during the construction process. Only a few original elements could remain.
Undaunted, our team pivoted with innovative design adjustments that resolved these structural surprises so construction could proceed as planned. The pandemic then brought more surprises as local municipalities struggled with process updates. Approvals required heightened, diligent efforts to keep the attention of the city.
Despite unforeseen setbacks, Integrated Builders Group completed this impressive renovation that met every client goal within just four short months after project launch. AUFCU's once-underutilized location is now a fully functional, eye-catching branch that aligns with their brand and serves as a welcoming space for all to enjoy.
The product itself is fantastic, but the process to get there and the communication is really what sets IBG apart.
Jake Bowman
EVP, American United Federal Credit Union