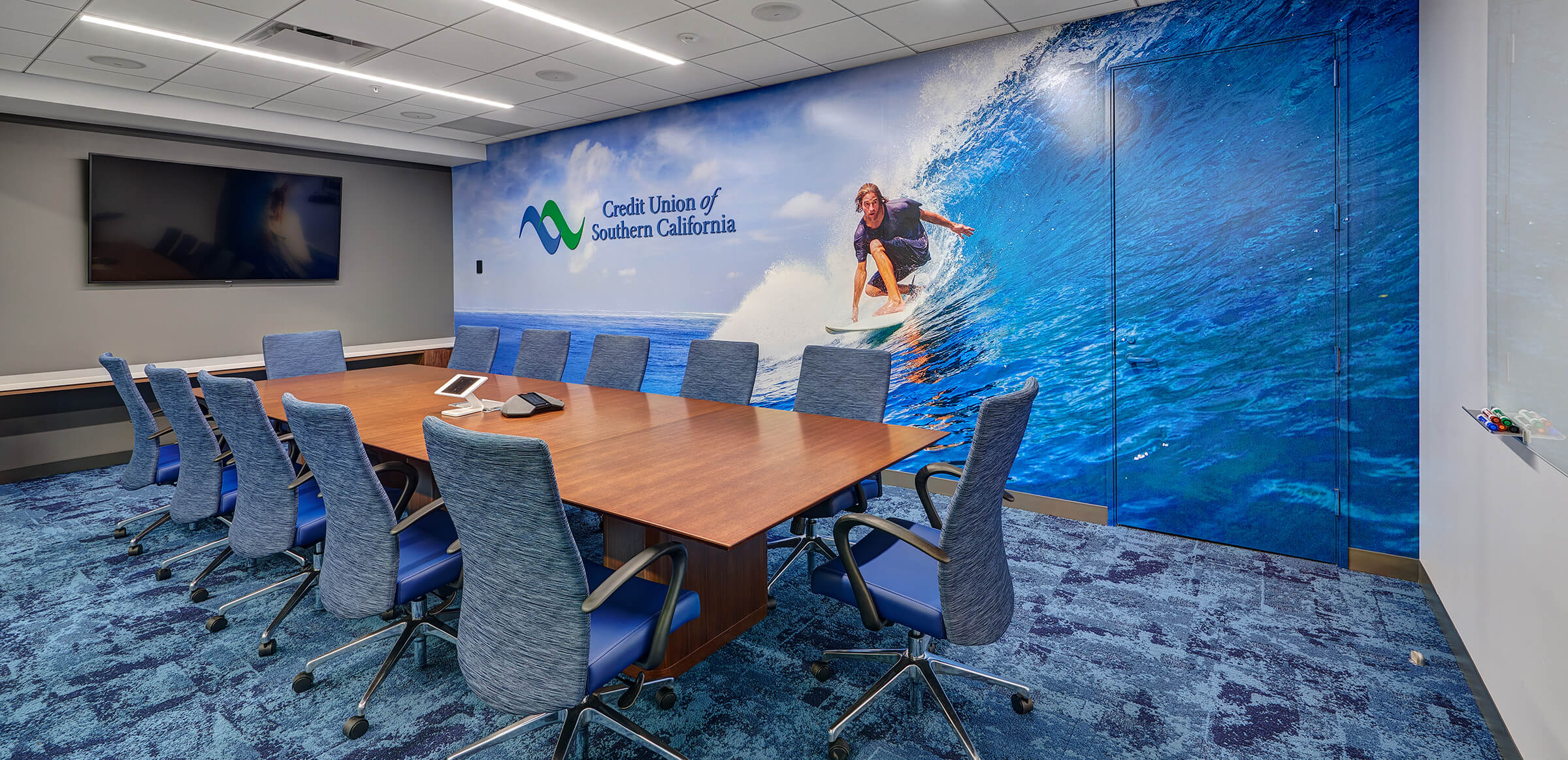 View Gallery
Every Detail Counts
Anaheim Hills, CA
Credit Union of Southern California (CU SoCal) is a leading financial institution founded on building better lives through world-class service and convenience. Having worked with Integrated Builders Group on several previous projects, CU SoCal trusted us with transforming multiple floors of their out-of-date Anaheim headquarters building into a striking, modernized Class A office space.
Remodeling their 20,000-square-foot second floor posed some unique challenges, including low ceilings that needed to be raised – while keeping noise to a minimum for staff working in the building. Meticulous attention to detail, from branded marketing to space planning was essential to the success of this project.
This transformation opened the workspace footprint to accommodate impressive elements, such as:
Five conference rooms with floor-to-ceiling murals consistent with features present on the third floor and credit union branch locations;
Several break rooms were also wrapped with murals to create a tranquil space for employees to conduct a conference call or small meeting;
Comfortable, inviting seating for 200 staff members; and
Spacious, state-of-the-art training room.
Strong relationships between CU SoCal, Integrated Builders Group, and our subcontractors resulted in a unified team working collectively to complete the project within a strict deadline within an actively used work space. Diligent time and resource management, along with open communication among all those involved, meant CU SoCal saved large sums of money and now enjoys a beautiful, refreshed professional environment.