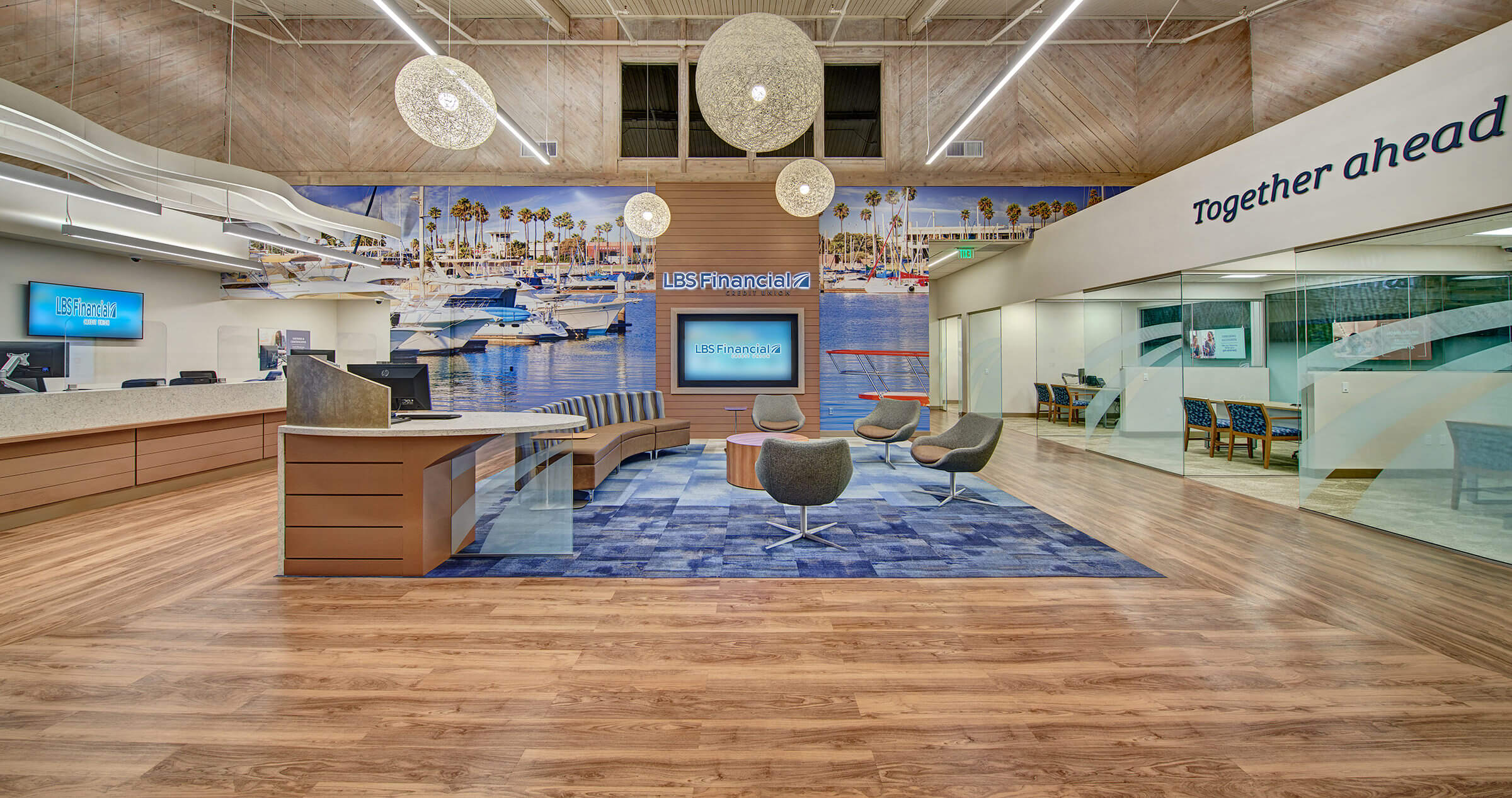 View Gallery
Fresh & Beachy Vibes
Long Beach, CA
Creating a carefree, beachy vibe for a financial institution in a heavily trafficked retail center is anything but effortless.
Following our successful 10-week delivery of their previous retail branch, LBS Financial Credit Union (LBS Financial) sought out Integrated Builders Group for further expansion of their branch network. They selected a site located in Marketplace Long Beach, an outdoor shopping plaza across the street from a newly constructed, upscale retail center.
LBS Financial envisioned a chic branch design reflecting the region's coastal setting and the relaxed style of the local community. Extensive redesign was required to turn an outdated location that had been a clothing store for 15 years into a fresh, functional retail branch that enhanced LBS Financial's brand reach.
Just as the design drawings for the project were completed, the pandemic hit presenting challenges at every turn. Nevertheless, our team expedited efforts and optimized the schedule to deliver a phenomenal outcome both on time and on budget.
The lively finished design lures visitors inside with large-scale wall murals, stunning light fixtures and an eye-catching color palette. Moreover, the new branch maximizes the functional use of interior space to create a comfortable and welcoming space for members and employees.
We are in a beach community and we wanted a design that would bring the outside vibe into our new branch in a comfortable and professional manner. We couldn't have been happier with the end result and our Members love it!
Sean Hardeman
Executive VP & Chief Lending Officer