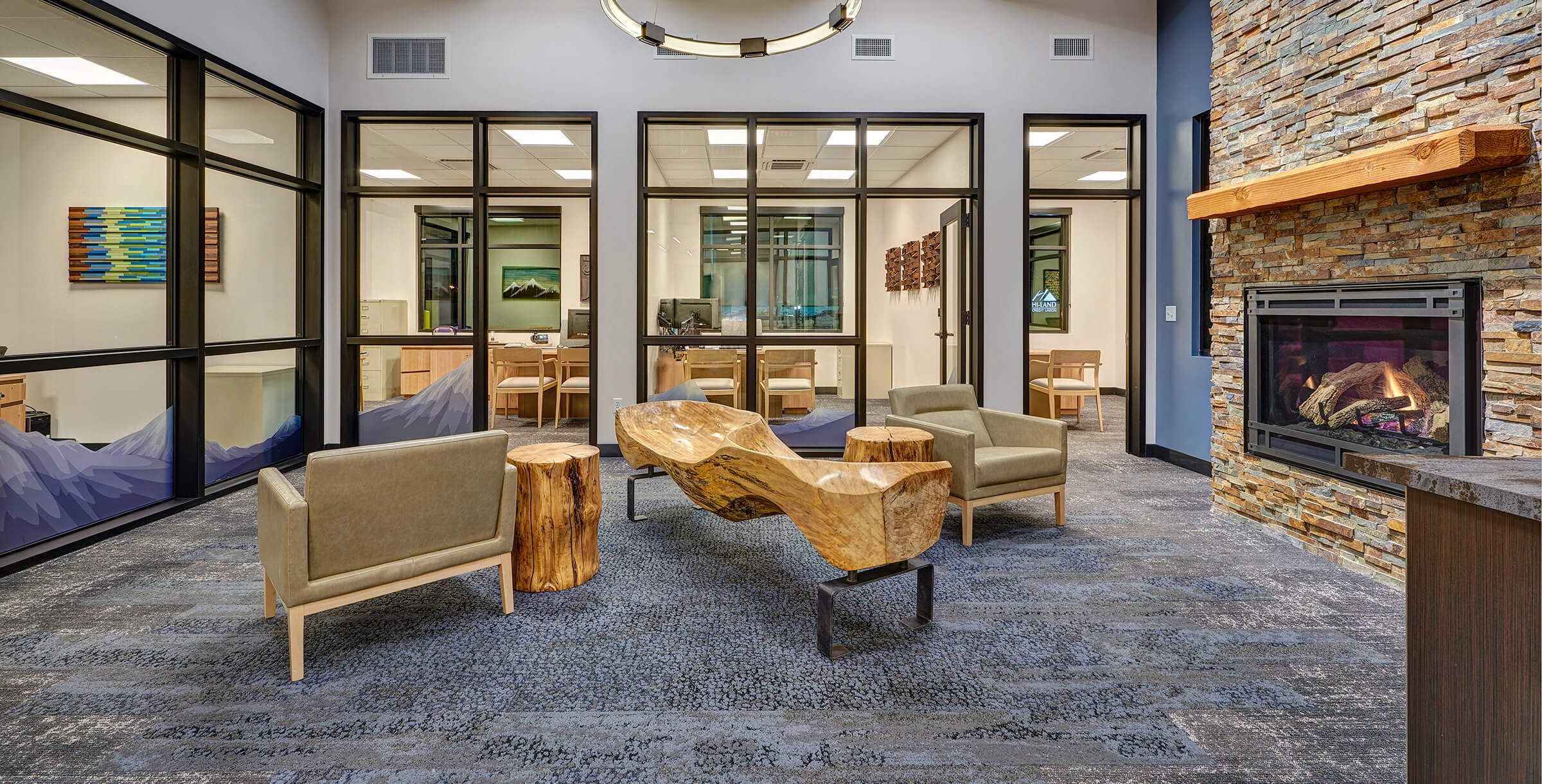 View Gallery
Inspired by Nature
Murray, Utah
Hi-Land Credit Union (Hi-Land) had a unique vision for a ground-up branch to be built in Murray, Utah. They wanted to accommodate their growing membership while honoring the history of the region with modern, yet rustic charm. With the area's proud past in mind, Integrated Builders Group set out to build a cozy, snow-chalet-like branch that would radiate warmth and comfort.
The property had once been a dairy farm and had multiple trees to remove in order to build the new facility. Our project designers upcycled these trees to give them new life as gorgeous chairs and side tables in the lobby, complementing the earth tones and stonework decorating the branch's interior.
The limited footprint of the site presented another challenge. Hi-Land had expansive objectives for the small parcel, including an efficient full-service branch, administrative areas, and two drive-thru lanes. Integrated Builders Group's team of experts rose to the occasion by designing a multi-story structure that optimizes the functionality of both the exterior and interior space; complete with an elevator and subterranean basement for long-term storage..
Through teamwork and collaboration, Integrated Builders Group navigated harsh Utah weather conditions and subcontractor market conditions to successfully construct a warm and welcoming branch that sets the stage for future growth.
There is something very special about the Hi-Land CU Branch. It is efficient and modern, but the natural elements are stunning works of art. And that conference table.... WOW
Mark Waddell
Integrated Project Leader, Integrated Builders Group, Inc.