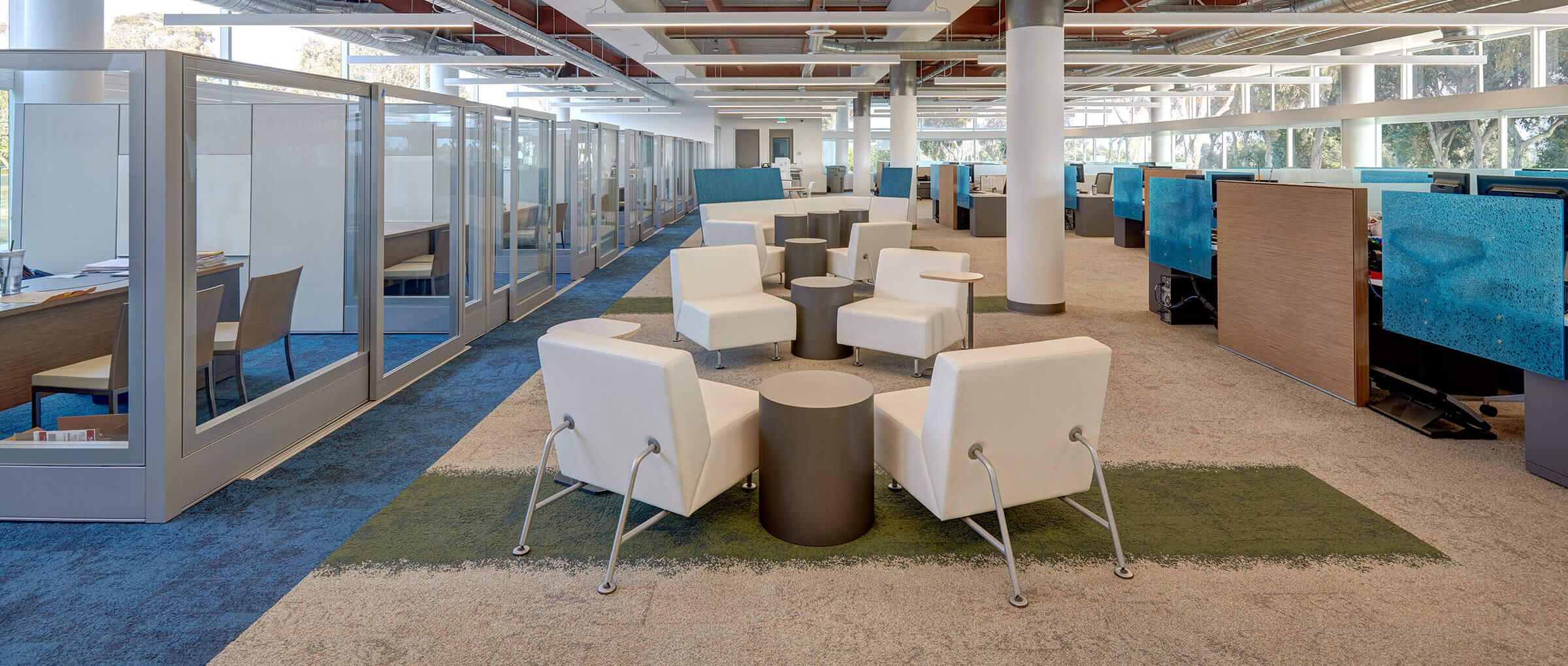 View Gallery
Forward Thinking Design
Ventura, CA
Ventura County Credit Union (VCCU) is one of the largest financial cooperatives in Southern California. To support their continued growth, they purchased a 73,000-square-foot building with views of the ocean and nearby harbor, intending to occupy 30,000 square feet for corporate headquarters and lease out the rest.
Built in 1983, the former Class A building badly needed updating to restore its original glory. VCCU was looking for a partner to develop a solution to not only accommodate their 110 staff members today, but adapt for an anticipated expansion to 150 team members within the next five years.
Rather than assume a full revamp of the space, Integrated Builders Group considered both short and long term objectives, along with VCCU's culture and core values. We engineered a streamlined, strategic plan that leveraged major refurbishments without major structural changes. Weaving the VCCU brand in design elements throughout the headquarters environment created an ambiance that will support the values of the credit union for years to come.
By transforming the building into a spacious, comfortable, light-filled headquarters, our team enabled VCCU's capacity to grow while providing the credit union with a facility that will maximize its long-term economic value.