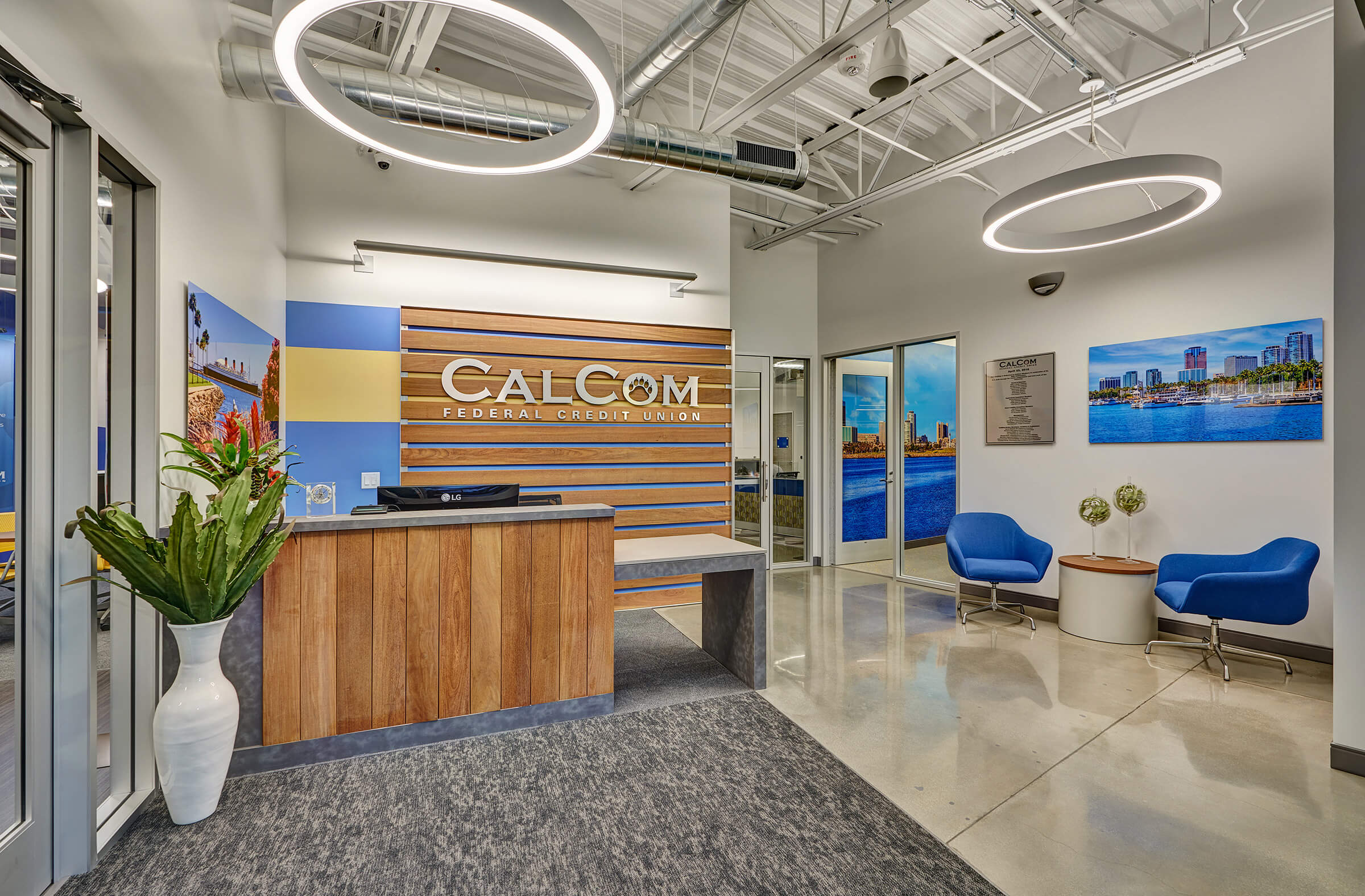 View Gallery
Moving Toward Modern
Long Beach, CA
When CalCom Federal Credit Union (CalCom) decided to relocate their combined branch and corporate office, they turned to Integrated Builders Group for a solution to meet their needs. At the top of their wish list? A beautiful, functional, cutting-edge branch that reflects their commitment to modern-day, tech-savvy banking.
Our team proposed an outside-the-box solution: Transform CalCom's 7,500-square-foot facility by replacing traditional teller lines and cubicle pods with open tables and tablets where members can quickly and conveniently complete their business. The result is a casual, inviting space where traffic flows freely.
Our extensive financial institution industry experience allowed Integrated Builders Group to innovate a unique environment that conforms to industry aesthetics while incorporating natural elements. To further connect CalCom to the neighboring tenant spaces and the community, we updated the interior color palette to embody California coastal style. Local artwork interspersed throughout the space enhances the design while reflecting the local environment.