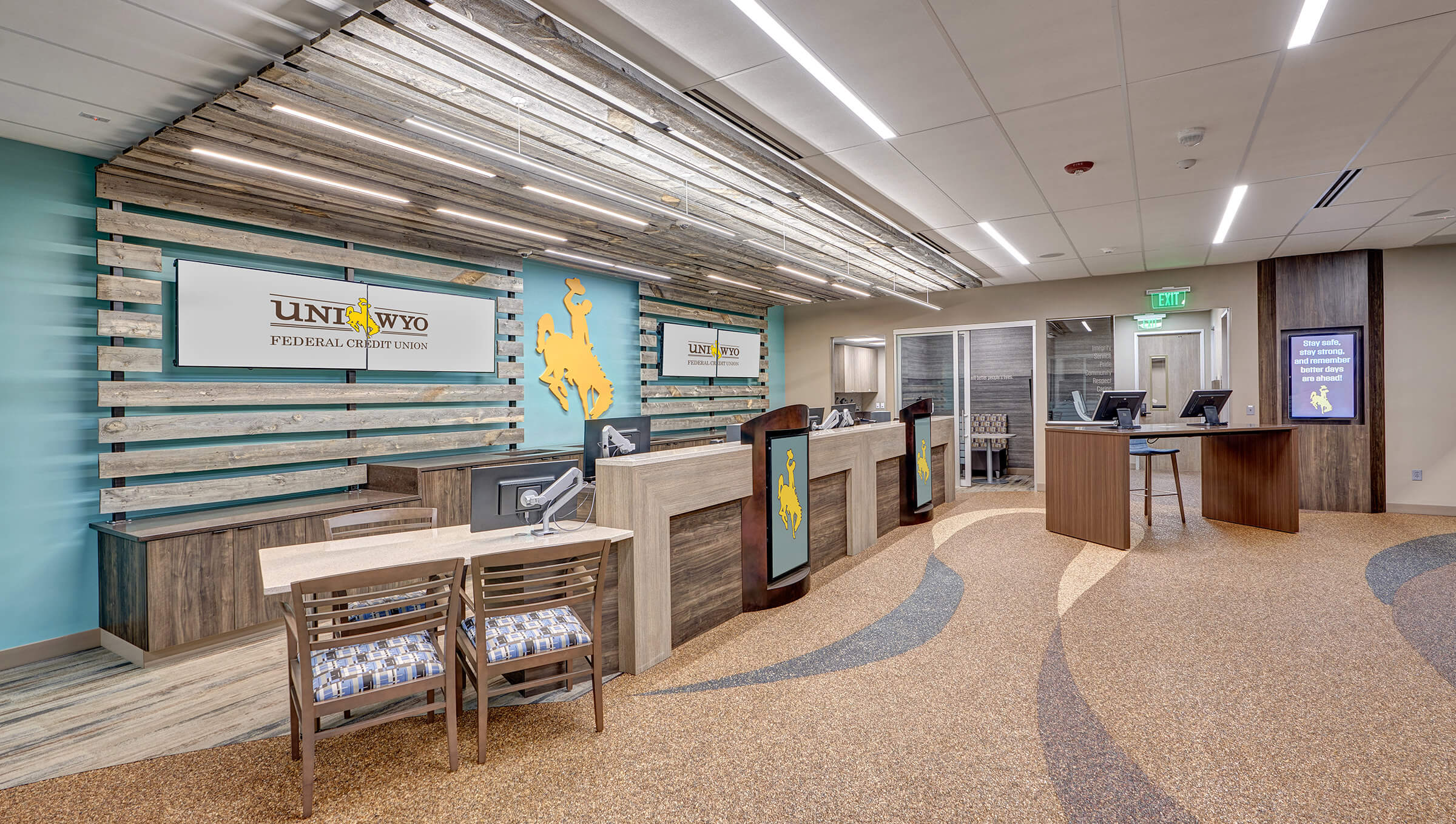 View Gallery
Transformation Envisioned
Cheyenne, WY
The unsightly building on Yellowstone Road in Cheyenne, Wyoming, had housed a series of failed retail stores and food shops and was now an empty eyesore ignored by commercial retail buyers.
Yet, Integrated Builders Group saw possibilities for our client UniWyo Federal Credit Union (UniWyo). The disheveled building would be a prime location for the full-service branch UniWyo planned to establish in the community, but would require a complete overhaul to apply the same exceptional design elements that we brought to their headquarters branch previously.
Our team stripped the structure to its skeleton, rebuilding with both form and function in mind. A new curtain wall was constructed, signage was erected, and exterior skins featuring natural stone were applied. Additionally, wood snow fences were incorporated both inside and outside the branch.
Because the UniWyo team cares deeply for its members, they emphasized the importance of an interior space that serves their branch visitors well. Splashes of color integrated with natural materials, sleek lines, and comfortable furnishings created a warm and welcoming space consisting of an inviting member area, open teller pods, glass offices, and a coffee bar.
Through diligent planning and expertise, Integrated Builders Group delivered a gorgeous, full-service branch for UniWyo credit union staff and members in an ideal location.